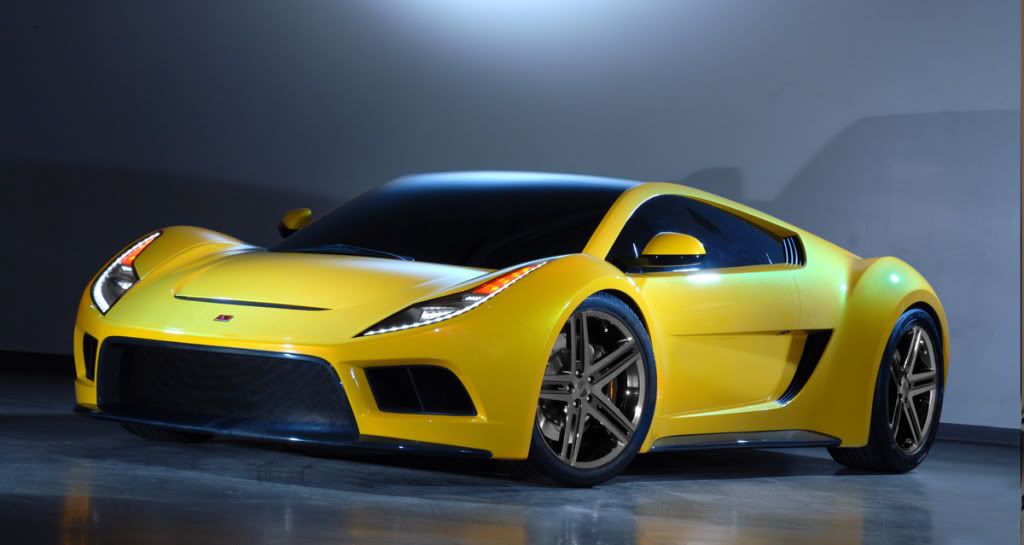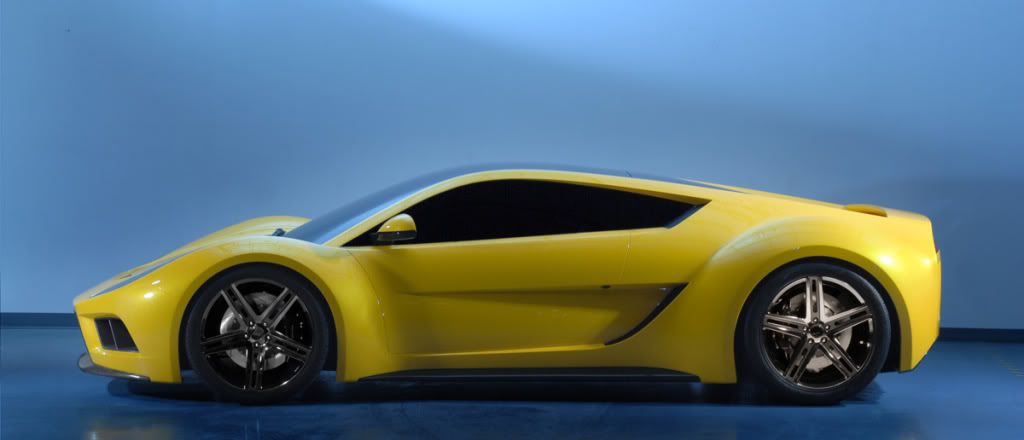 Anyone thinking that Steve Saleen's departure from the company that bears his name would result in the end of supercars such as the famous S7... would be wrong. That's because Saleen, now based in Troy, Michigan, as opposed to its former headquarters in Irvine, California, has unveiled an all-new supercar called the S5S Raptor.
If you're thinking the Raptor name has anything to do with the famous American fighter jet, guess again. Saleen chose this name because a raptor is a bird of prey — you know, hawks, falcons and vultures that swoop down from the sky and hook innocent little mice and gophers with their claws and then tear them apart and eat them with their sharp beaks. In other words, the S5S Raptor is intended to be one mean machine.
But unlike the S7, which was a barely-warmed-over race car, the new S5S Raptor is "primarily a street vehicle," according to the company, although a spokesperson stresses that the Raptor's dynamic qualities "will not be compromised." Officials went on to say the Raptor "is designed to provide a truly American alternative to the European exotics."
Power will come from a mid-mounted 5.0-liter supercharged V-8 that will put out 650 bhp at 6300 rpm and 630 lb.-ft. of torque at 4400 rpm. The engine is all-aluminum with three-valves per cylinder and a 10.6:1 compression ratio. The supercharger is a twin-screw system aided by a water-to-air charge cooler. It's also designed to run on E85 ethanol. But Saleen isn't just using ethanol because it's a renewable fuel: "By using ethanol fuel, the powertrain is able to run higher compression and yield approximately 5 percent more horsepower than our normal 5.0-liter supercharged engine," says the company.
A 6-speed manual transmission will come standard in the Raptor, with a paddle-shifted sequential gearbox optional. The performance meter should be pegged with this car: Saleen estimates 0–60 mph in just 3.2 seconds, the quarter mile in 10.9 sec. and a top speed over 200 mph.

The Raptor's aluminum chassis and composite body panels happen to be very similar in size to the Ferrari F430's (seemingly every supercar maker's target these days). And although the Raptor rides on a 106.3-in. wheelbase (same as the S7's), the S5S is 13 in. shorter and 5 in. taller, the last dimension no doubt in attempt to make the new car more people-friendly, which Saleen claims it has done.

Suspension is race-car stuff, with double wishbones front and rear. The front brakes will have 15-in. rotors with 6-piston calipers; rears will be 13 in. with 2-piston calipers. Lots of rubber will be keeping this new Saleen glued to the road: 275/35R-20s up front and 315/35R-20s at the rear.

It also appears that besides the S5S Raptor being a more road- and people-friendly car than the S7 (which is no longer produced for sale in the U.S., although it is still sold abroad), it will also be a lot kinder on your wallet: Saleen expects to sell it for $185,000, compared to the S7 Twin Turbo's price of $580,000.

Source: RoadNTrack.com