HONDA FIT MUGEN: 2008 2009 FIT MUGEN POWER




The Mugen Fit rides on 17-inch aluminum wheels with disc brakes at all four corners that feature larger braking surfaces for more stopping power. The cool part about the wheel department in this car is that they come equipped with the Intelligent Tire Condition Monitoring System or I-TCMS that keeps track of tire pressures and temperature.





The Mugen Fit is not an all show and no go car as some of you might be tempted to believe. Called the F154SC, its supercharged 1.5-liter L15A engine is claimed to be set up to churn out more than 147 horsepower at 6,600 rpm and produces 135 lb-ft of torque at3,800 rpm. Sufficient enough to help this FIT bully some V-Tech's, and maybe even some smaller turbocharged cars.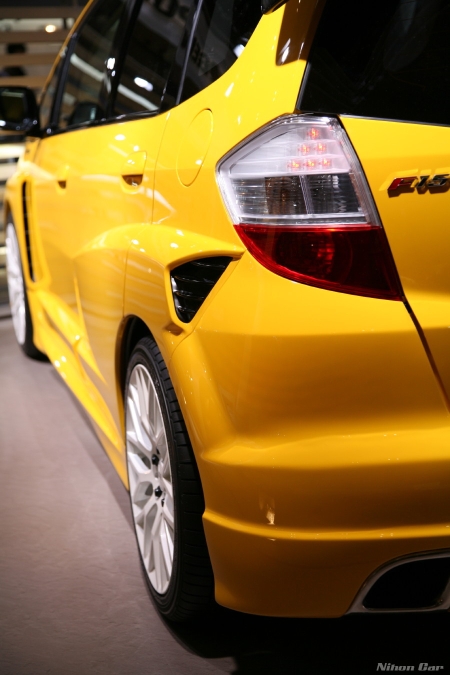 It's stunning in a way only a compact car can pull off, with a vented hood and a body kit with aggressively flared wheel arches it looks intimidating and looks like its up to a 147 horsepower job. A carbon-fiber spoiler coming off the roof seems to play its role in keeping the car planted while its dual exhausts which are neatly integrated into the rear valance add to the purposeful look. Interior changes include the steering wheel, shift knobs, pedals, seats, and the addition of a boost gauge.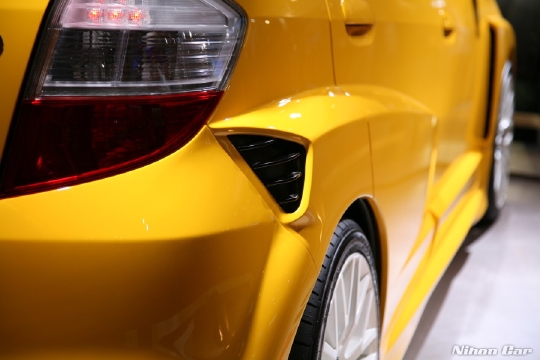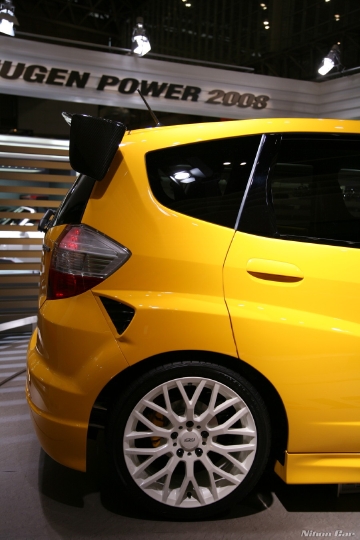 SOURCE: Nihon Car & Zerotohundred.com