2008 Nissan Skyline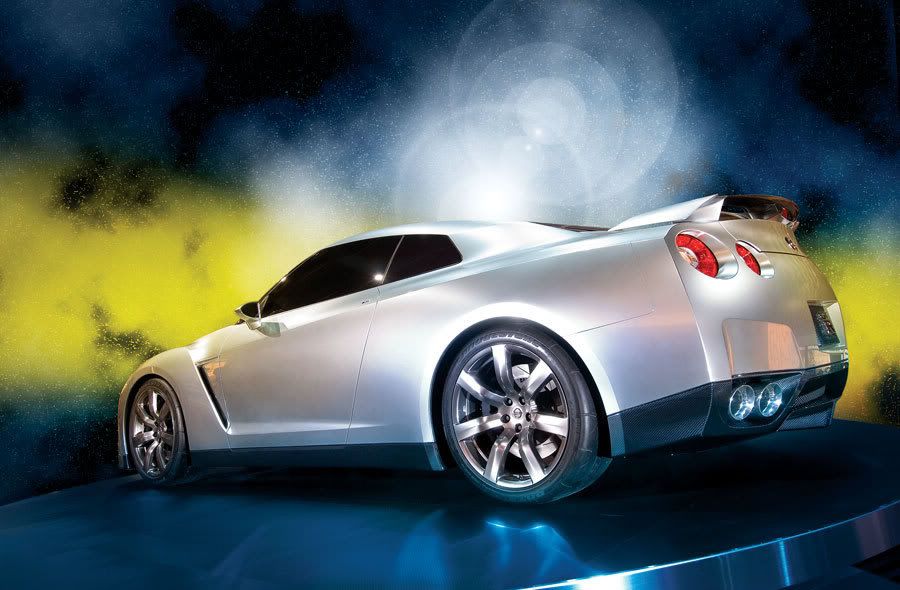 2008 Nissan Skyline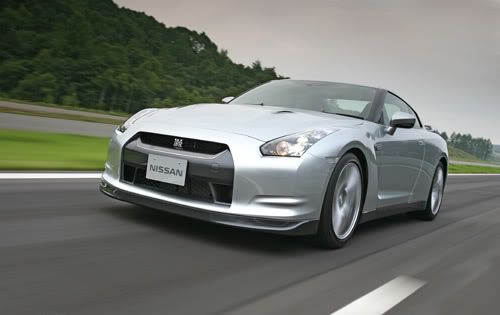 2008 Nissan Skyline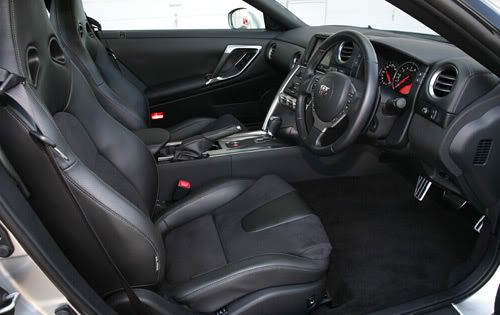 2008 Nissan Skyline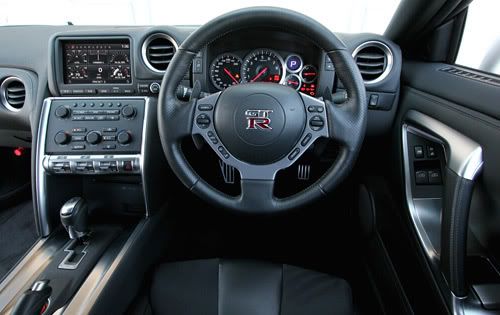 2008 Nissan Skyline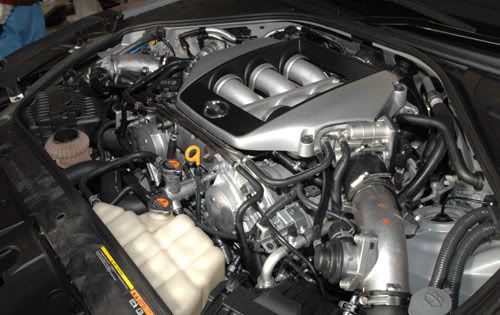 2008 Nissan Skyline
Most of the specifications aren't expected to be announced until Nissan's Tokyo show press conference on October 24, but today we know that the all-wheel-drive 2009 GT-R will get a 3.8-liter twin-turbo V6 that produces 473 horsepower and 434 pound-feet of torque. It'll drive all four wheels through a rear-mounted transaxle. The only transmission will be a GR6 dual-clutch six-speed automatic.
Nissan says the GT-R will accelerate from zero to 60 mph in 3.5 seconds, finish the quarter-mile in 11.7 seconds and reach a top speed of 192 mph


News from Japan:

Tokyo, Japan, (September 26, 2007) Nissan today started the pre-launch activities in support of the all-new GT-R, the high performance sports car to be revealed at the Tokyo Motor Show on October 24th. Central to the launch of GT-R, which will ultimately go on sale around the world, is a dedicated website that will provide all information on the car, including latest news, specifications and where to buy. The address for the website is www.gtrnissan.com and will be available in seven languages: Japanese, English, Spanish, German, French, Italian, and Dutch.

With sales due to start in Japan in December, Nissan is today also confirming the final name of the car. Previous generations of this car were known as the Skyline GT-R; the new name for this car is simply

Nissan GT-R

in all global markets. Supporting substantial early customer interest in the Nissan GT-R, the company is today making available for customers in Japan some initial details including basic specifications, colors and practical information on placing pre-orders. Prices in Japan for the Nissan GT-R will start from around 7.8 million yen.

In support of the sale of the Nissan GT-R, the company also announced today the establishment of 160 Nissan High Performance Centers in Japan. These centers have been established to provide specialist sales and servicing support for customers of the Nissan GT-R.






Pricing from the Nissan JP ordering sheet.



GT-R 7,770,000JPY (ex. TAX etc)
- Dunlop Sport Tyre
- Crome Colour Coat Rays Forged Aluminium Wheel
- Fabric Seat


GT-R Black Edition 7,927,500JPY (ex. TAX etc)
- Bridgestone Potenza Run-flat Tyre
- Black Crome Colour Coat Rays Forged Aluminium Wheel
- Fabric Seat


GT-R Premium Edition 8,347,500JPY (ex. TAX etc)
- Bridgestone Potenza Run-flat Tyre
- Dark Chrome Colour Coat Rays Forged Aluminium Wheel
- BOSE Sound System
- Thacham Cat1 Alarm
- Leather Interior


Factory Optional Parts
- Bridgestone Potenza Run-Flat Tyre
- Thacham Cat1 Alarm
- BOSE Sound System
- SRS Driver and Passenger airbag with Side Airbag System and Cartain Airbag System


Body Colour:
Ultimate Metal Silver
Titanium Grey
Dark Metal Grey
Super Black
White Pearl
Red

We will keep you update after 2007 Tokyo Motorshow



source: Nissan USA, Edmunds.com, Zerotohundred.com, www.r35gtr.com